Sunday, November 08, 2020  |  Greenville, SC
Gates open at 3:00 pm. The concert will begin at 5:30pm but come early for our special military program starting at 4pm.
Come early to browse displays of military vehicles!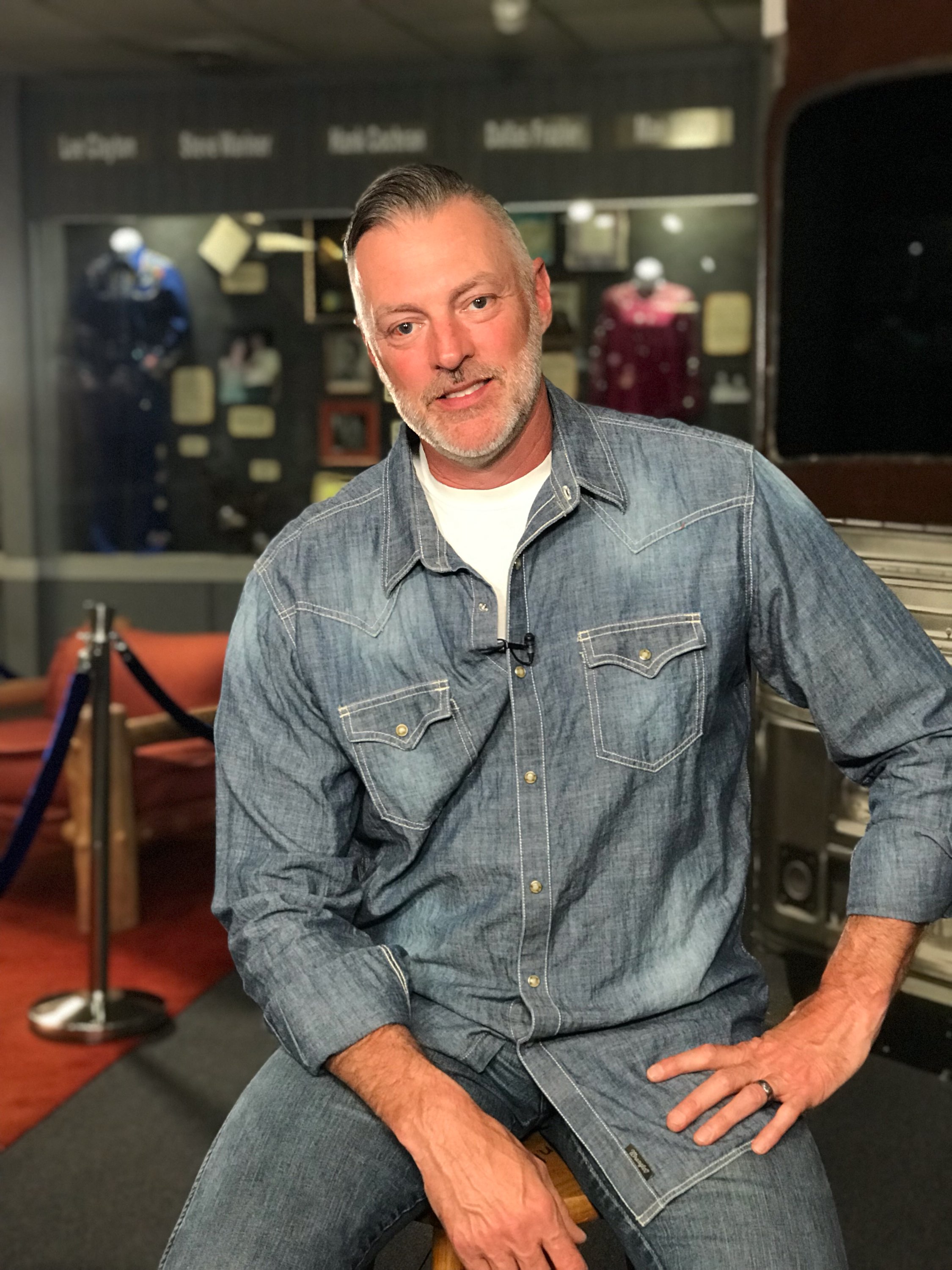 Darryl Worley
The rich, reedy tones and all-American, blue-collar themes in his #1 hits "I Miss My Friend," "Awful, Beautiful Life" and "Have You Forgotten?" are reminders of the down-to-Earth, Haggard-like Darryl Worley you always knew.
The island vibes and blue-eyed soul in new songs "It's Good To Be Me" and "Lonely Alone" suggest there's another, almost-funky, version of Worley that's been kept under wraps.
The alternate sides are both on display in Second Wind: Latest and Greatest, a project that mixes the traditional-country history he established in Nashville with the ragged soul that's deep in the bones of Muscle Shoals, a musical Alabama hotbed where Worley got his start. The area hosted hit sessions for Aretha Franklin, Bob Seger, Wilson Pickett and The Rolling Stones, and the sweaty swagger of the region's recording studios was a perfect fit for Worley as he recorded an album that re-establishes him in country culture.
"It's like we stumbled onto something in an attempt to stumble onto something," Worley says. "We were just kind of feeling our way around in the dark."
Produced by guitarist Billy Lawson (Sammy Kershaw, Mo Pitney), Second Wind was built with a relaxed atmosphere. Little attention was paid to the clock by Worley and his longtime band, who helped bring the hits forward to their 2017 sound while pumping some ultra-human attitude into the new stuff as well.
Born and raised in southern Tennessee by a Methodist minister and a church-choir mom he describes as a "prayer warrior," Worley started his musical career at the FAME Studio in Muscle Shoals, under the tutelage of producer/publisher Rick Hall (Mac Davis, Jerry Reed), where he remained for a solid five years. He played clubs almost nightly, honing his stage craft at the same time he was woodshedding his songwriting skills, and as Worley gained confidence, he found his way to Nashville. There, he secured a recording deal in 1999 on the basis of some demo recordings that showcased his authoritative vocals and his understanding of the hard-working country audience.
"I'm a traditionalist," he proclaims. "I came to Nashville because of mentors and heroes like Merle Haggard and George Jones. I'm sure people hear that until they're blue in the face, but to me, it's very true."
Darryl's Greatest Hits album, Second Wind: Latest and Greatest, includes 7 favorites and 6 brand new songs and is out now.
Warbirds Flyover Team
"Ladies and gentlemen, performing today's aerial tribute is The Warbirds Flyover Team.  Specializing in precision formation, The Warbirds are led by former Naval Carrier aviator and combat veteran, Hank Gibson of Jacksonville, Florida.  A Naval Academy graduate, he flew the A-7 Corsair and FA-18 Hornet strike aircraft and has arrested landings aboard 7 different aircraft carriers.  Now a corporate pilot, Hank and his team perform National Anthem flyovers for the NFL, NCAA, NASCAR, PGA and other corporate entities and Veteran's groups.
Team members are all veterans of the uniformed services and truly understand the dedication and sacrifice that our men and women are making daily worldwide.
Flying the post-World War II Nanchang CJ-6 and YAK-52, the popular radial engine powered military trainers which we call the "trophies of the Cold War" make the crowd pleasing distinctive rumble of yesteryear and make a terrific formation platform.
Today we celebrate the freedom of flight and honor all of those who have paid the ultimate sacrifice in the defense of our great nation and way of life.  The other pilots today are Richard Langer from Ocala, Florida –  Jimmy Burke from Lawrenceville, Ga – Matt Lazar from Carrolton, GA and Wayne Altman from Savannah, GA.
Special Forces Association Parachute Team
To provide a nucleus of professional parachutists who are highly trained and equipped to perform freefall parachute demonstrations in support of local and national venues. The team consists of active duty military, retired military, and includes current Department of Defense support elements. Our main emphasis is to enhance the image and heritage of the US Army Special Forces, past and future. We are a first come first serve team. The team is a 501 (C) (19) nonprofit tax exempt organization.
Fireworks!