General Electric
GE corporate advocates for veterans nationwide in all communities GE is present in.  Our mission is three-fold:
Hire veterans at all levels within GE
Grow and retain the veterans hired
Support veterans in our communities
The Greenville unit was established in 2011.  Since then, unit membership has expanded to over 80 members.  Our members volunteer & participate in numerous community events under the banner of GE Veterans, thus promoting awareness of our unit, our mission, and GE's promise to support vets:
Ramps-R-Us ramp building for wheelchair accessibility
Hands On Greenville community improvement projects
Duke Energy Invention Convention judging
Black Box RECON SC & other veteran's career guidance events
Hiring Our Heroes job fairs
Free Health & Dental Screenings events
Honor Flight Welcoming Committee & Charity Golf Tournament
Ride 2 Recovery Project HERO adaptive cycling
A Hero's 5K Run volunteers
Red Cross Holiday Cards for Troops
Junior Achievement Biz Bowl
Annual GE Poker Run to benefit Upstate Warrior Solution
Visits to the Richard M. Campbell Veterans Nursing Home
Annual Veteran's Day ceremonies & luncheons for all GE veterans on all 3 shifts
The Greenville unit has been recognized for excellence by GE corporate top leadership, twice earning a Best Unit Award at GE's national Veterans Summit conference (2013 & 2015).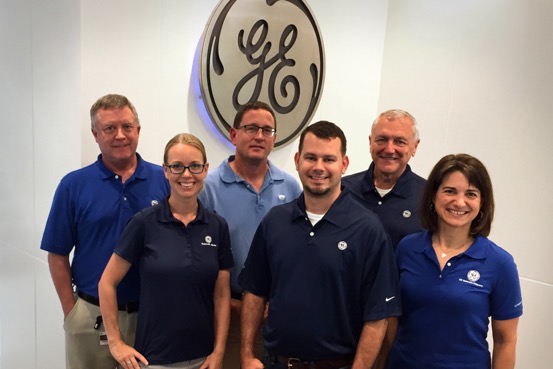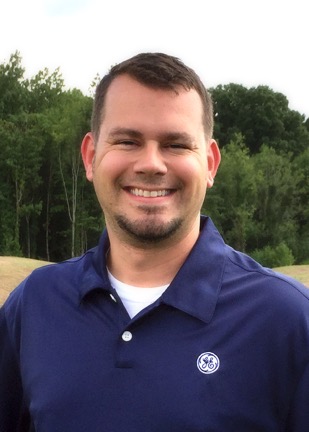 Brandon Hutson
UVA Liaison and 5 Year Chairman
At GE Gas Power Systems , Brandon is a Lead Test Specialist for Data Systems Engineering – Field Validation Testing. He served in the US Navy (2000-2008, ET1(SS) – Submarine Qualified, Global War on Terrorism).
In his free time, he is a committee member for the St. Baldrick's – Greenville event.  Brandon enjoys the outdoors, metal fabrication, and being a gearhead in general.
Wyman Balcom – GE Retired
Special Projects
At GE Gas Power Systems, Wyman retired as a Senior Advanced Manufacturing & New Project Manager for Coatings.  He served in the US Air Force, 1972-1980, as a SSgt, Aircraft Fuel Systems Master Technician.
In his free time, Wyman enjoys riding motorcycles, bicycling with his family, and an occasional game of golf.